---
Military Band Specialist
Posts: 26867
Joined: Wed Jan 28, 2004 10:15 pm
Location: Stony Creek, New York
I was unaware of the Marin Alsop connection.

At Bernstein's televised 70th birthday fete, his children performed a musical number in which they referred to him (basically affectionately) as an impossible person.

There's nothing remarkable about it. All one has to do is hit the right keys at the right time and the instrument plays itself.
-- Johann Sebastian Bach
---
Site Administrator
Posts: 27663
Joined: Fri Mar 25, 2005 2:25 am
Location: The Great State of Utah
Contact:
There was a good 10-part bio of Bernstein for radio, narrated I think by Susan Sarandon. I caught few of them. I liked the interview with the kids, which was near the end of the series. They had a little response in the family when one of them would get too serious about a subject. I think it was Lenny's originally, but don't quote me: "you're suffering from an irony deficiency."
Corlyss
Contessa d'EM, a carbon-based life form

---
Site Administrator
Posts: 18364
Joined: Fri Mar 25, 2005 1:27 am
Location: Binghamton, New York
Contact:
An excellent article, well worth reading. Bernstein was unquestionably a great man and artist. Complex personality ... hugely! If he had taken better care of himself (something we all could be better at, I'm sure), he might have lived another 10-15 productive musical years.
Lance G. Hill
Editor-in-Chief
______________________________________________________
When she started to play, Mr. Steinway came down and personally
rubbed his name off the piano. [Speaking about pianist &*$#@+#]
---
Posts: 6724
Joined: Tue Jul 11, 2006 9:41 pm
Location: Minnesnowta
Contact:
Thanks for that Allen, I enjoyed learning about his family.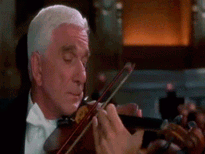 ---
Allen:

thank you for that well-researched article. Very interesting to read about Bernstein's family. Stars burn brightly, and often leave wreckage in their wake.
---
Who is online
Users browsing this forum: No registered users and 25 guests