Of course, if it were up to Trump, the USA would be oblivious to the Middle East refugee crisis because "we've got enough of our own [immigrant] problems." Hungary is much in the news for its fence with Serbia. But at least Hungarian citizens have stepped up an provided water and baby food to some of the refugees.
This crisis, let me remind you, is not sui generis; it is part of a complicated scenario which begins with the West waging war on the region, along with the revolutionary impact of western technology on communications in the region. In short, the West, not just Muslim extremists, has changed the region.
A fine opportunity to observe how nations feel responsible for the disruptive changes they bring upon the rest of the world. In the Middle East itself, several very wealthy countries continue to be oblivious to world realities. Perhaps the US should be less concerned about "human rights" in Russia and in China than in these "allied" countries. Syrian refugees in the Middle East: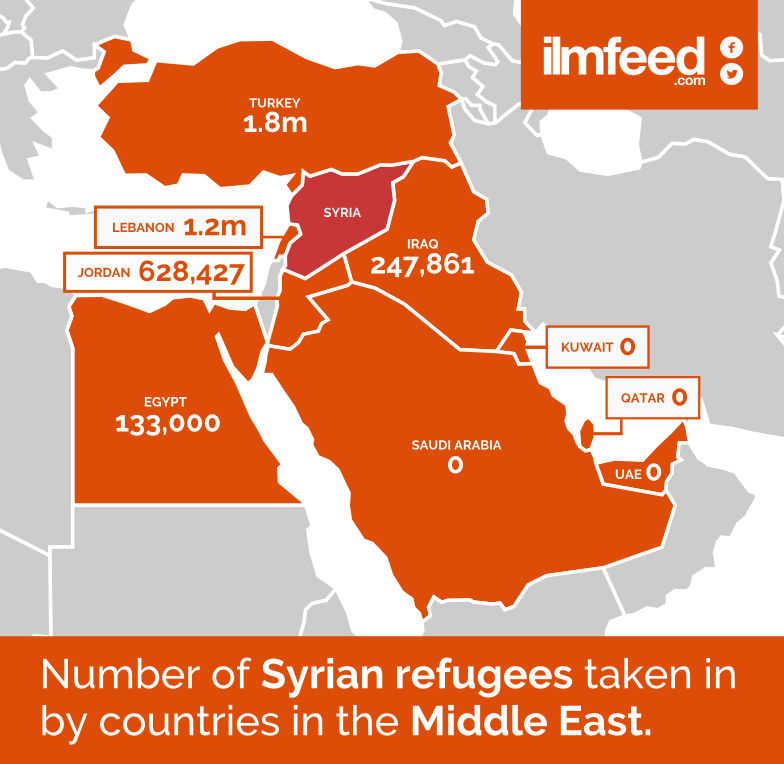 It's time that we cut off ties, including economic ties, with nations, full of money, but unable to assume international responsibilities. I say boycott Saudi Arabia, Qatar, Kuwait, UAE, to the same extent as Iran. They are no less dangerous to the future of this world than Iran.