My son bought a used car on the internet from a website called Trader Publishing. He paid for it with a moneygram. It seems that the website has been shut down and they pocketed my son's money and absconded. Do any of you have knowledge of this type of scam?
---
Posts: 6724
Joined: Tue Jul 11, 2006 9:41 pm
Location: Minnesnowta
Contact:
These kinds of scams are all over the internet. Sorry he fell for it. Never use moneygram -- Stick with Paypal. eBay motors is probably the safest place to buy online aside from a licensed retailer.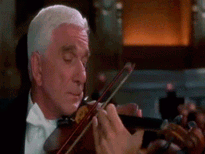 ---
Thanks for that advice. We'll be better prepared to cope with the internet jungle next time. I remember the first time I got a phishing email that put up a perfect replica of my bank website. The only problem was that the URL in the address bar read Latinamusica rather than Chase Bank. I became suspicious when they asked for my social security number and stopped. Caveat emptor! Caveat surfer!
---
Who is online
Users browsing this forum: No registered users and 59 guests